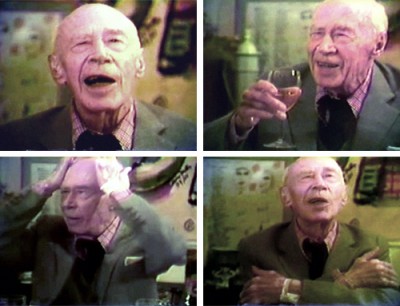 tomorrow, F=R=E=E C=I=N=E=M=A is back after a weeks silence. Now we begin to break 
the rules with films ripped from the internet.
Be warned low-fi quality guaranteed.
—
Phil Baber presents
Dinner With Henry
Richard Young (US) 
1979, 30 min.
An interview with author Henry Miller at the dining table.
Scott Joseph presents
A History of "The Fall"
Dionne Newton (UK) 
2005, 60 min.
A look at Mark E Smith's life long sound project.
—
Tuesday
28.10.08
18.30 hrs
K18 (basement of the new building).
Hope to see you there.
Best,
Phil & Scott