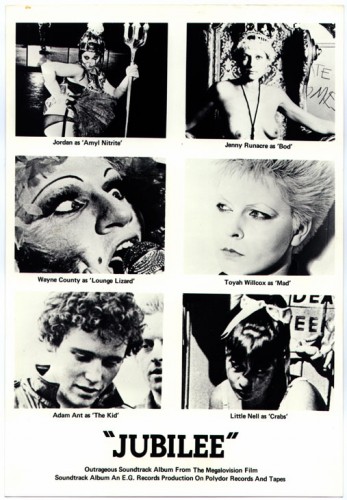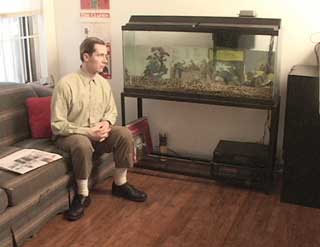 Greetings All,
tomorrow, F=R=E=E C=I=N=E=M=A fast-forwards, still facing backwards.
Third time round were living on the edge.
—
THE DISCIPLINE OF D.E.
Gus van Sant
(US)
1982, 13 min.
From a short story by William Burroughs.
JUBILEE
Derek Jarmen
(UK)
1977, 103 min.
Buckingham Palace is a recording studio!
—
Tuesday
14.10.08
18.30 hrs
K18 (basement of the new building).
Provided is a recipe to compliment screen based entertainment. Enjoy.
http://www.elise.com/recipes/archives/000146perfect_popcorn.php
Hope to see you there.
Best,
Scott