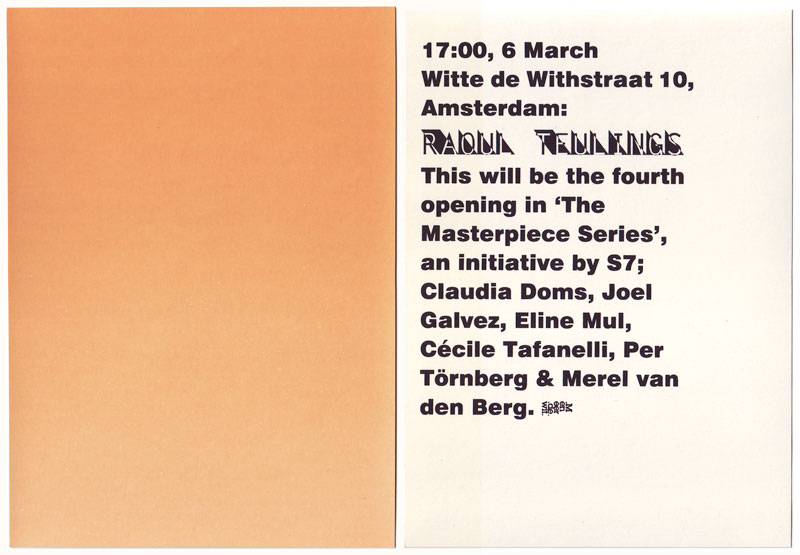 THE MASTERPIECE SERIES
We are very proud to present a masterpiece in A1 by Raoul Teulings!
Please join us for the opening on Friday, March 6th, 17:00h, Meneer de Wit Studios, Witte de Withstraat 10.
Looking forward to see you there,
S7
11 artists and designers were asked to hand in their masterpiece in A1. There were no restrictions concerning content and technique.
Between January and June 2009 these works will be presented in a 2-weeks-cycle in the showcase of Meneer de Wit, Amsterdam.
THE MASTERPIECE SERIES is a project by S7 – Claudia Doms, Joel Galvez, Eline Mul, Cécile Tafanelli, Per Törnberg and Merel van den Berg.