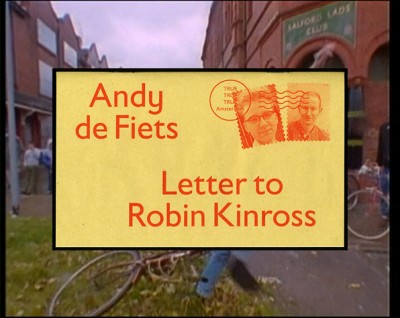 Dear reader*,
TRUE TRUE TRUE is very happy to present three new books. Available now thru www.truetruetrue.org, soon thru select bookstores, and Thursday 29th at the Amsterdam book launch!
ANDY DE FIETS: LETTER TO ROBIN KINROSS
by Paul Haworth** & Sam de Groot
22-year-old Andy de Fiets, on the verge of graduating from his graphic design studies, writes to his hero: Hyphen Press publisher Robin Kinross. Andy offers unsolicited advice, seeks much-needed guidance, and shares his thoughts on matters such as typography, The Smiths, Islamic fundamentalism, proper clothing, the homeless, dust covers.
Andy spots every comma but misses every point. A delightful typographic comedy!
24 pages, €7
AND YET, AND YET…
by Nescio
Following the June release of LITTLE TITANS, here are four of Nescio's very short pieces, bittersweetly capturing epiphanies in the Dutch landscape. Written between 1914 and 1943.
Translated by Sam de Groot with Ian Adams
16 pages, €3
XXXXXX-XX0 XX0XXXX
by X.X. Xxxxxxxx
Co-re-published with Xxxxxx Xxxxxxxx
400 pages, €35
TRUE TRUE TRUE NEW NEW NEW
Thursday 29 January 2009, 2000–0100 hrs
De Nieuwe Anita
Frederik Hendrikstraat 111, Amsterdam
www.denieuweanita.nl
Screened throughout: videos by The Smiths
Poured as long as supplies last: small glasses of ginger ale (homebrewed)
Sincerely!
TRUE TRUE TRUE
Sam de Groot
* Please let us know if you would rather not receive any e-mails in the future.
** PAUL HAWORTH (Lancaster, UK, 1982) is a painter, writer and performer. His work deals with the human comedy in all its glory. He publishes the music fanzine HOMELOVIN' and has hosted the radio programme LOVE PAUL on Radio Patapoe. He has studied in Oxford and Amsterdam. Forthcoming in 2009: SILK HANDKERCHIEFS, the first part of the Alex Brenchley saga. www.homelovin.co.uk