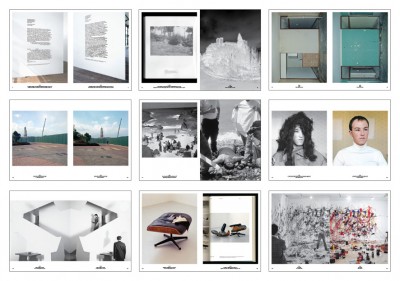 Dear,
You are invited to the book launch of
2007-1987 The Complete Incomplete Series
* by Barbara Visser 270 pages f/c
please join us on Saturday,
4th of October from 3pm,
at Annet Gelink Gallery
Laurierstraat 187-189, Amsterdam
You can purchase the book on this occasion
for the special price of 39,50€ (instead of 49,50€).
Edited by Barbara Visser, Veronica Ditting
Interview with Robbert Dijkgraaf
Designed by Veronica Ditting
Portrait by Dana Lixenberg
Text editing by Lisette Smits
At the same time this is the finissage of
Barbara Visser's exhibition 'Former Futures 2′.
www.annetgelink.nl
www.barbaravisser.net

The Complete Incomplete Series brings together nineteen serial works based on photography by Dutch artist Barbara Visser (b. Haarlem, 1966). Each series is extended, elucidated and augmented with related material from the artist's archive, sometimes by the addition of images used or reworked by others. As such, these collections reveal the context in which a specific work was created, while also showing the way time endows the works with new meaning.
Starting from Barbara Visser's recent work and ending with works dating from her student days at art college, this book offers a chronologically reversed retrospective of an oeuvre in which works expand and mutate through reappraisal and new interpretations.
The Complete Incomplete Series is published on the occasion of the award to Barbara Visser of the Dr A.H. Heineken Prize for Art 2008 awarded by the Royal Netherlands Academy of Arts and Sciences.