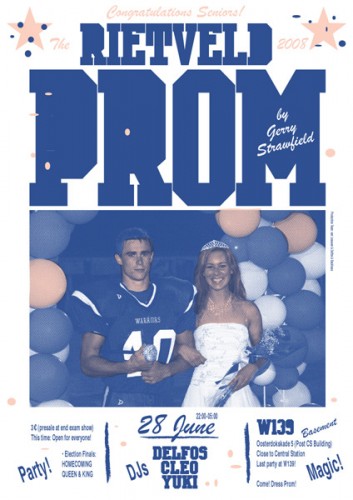 Gerry Strawfield presents:
The 1st RIETVELD PROM NIGHT!
Saturday, June 28 2008 / 23:00 – 05:00
DJs
DELFOS, CLEO, YUKI
Elect the Homecoming Queen & King!
…it could be you!
Bring your Prom Date!
Lose your virginity!
On the backseat of a car!
A Night to remember!
Magic!
3 Euro entrance,
presale at Rietveld Eindexamen Show
W139 Basement
Oosterdokskade 5, Post CS Building, Amsterdam
Last Party at W139 Basement!
Come! Dress Prom!